Jun 14, 2021
3 Reasons Your Construction Supervisor Training Program is Broken (And How To Fix It)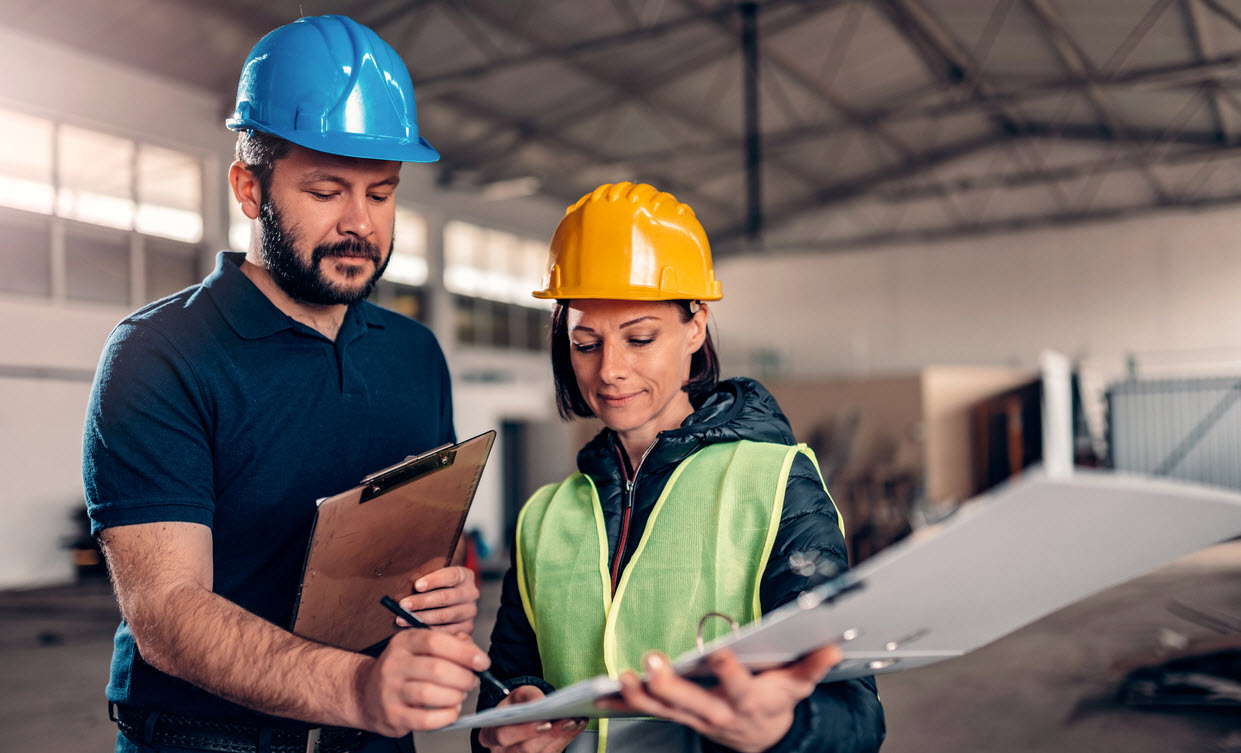 Front-line supervisors are more than just skilled hands: They're leaders. Their abilities, human and technical, are essential to success on the job site and your company's overall well-being. But many managers need more instruction and support to thrive. And while crucial competencies can be learned, many construction supervisor training programs aren't up to the task.
Here are three reasons why your program may not be working—and some tips on creating one that drives results:
1. Your construction supervisor training program doesn't teach effective leadership
Good management matters. Studies from job sites worldwide have found that technical knowledge can go to waste without make-or-break skills in communication, conflict resolution, and collaboration.
The "human factor" in construction demands supervisors who can build loyalty and trust—in a word, leaders. Yet construction site supervisor training often glosses over the problem of how leaders lead.
Traditional leadership styles (top-down, "my way or the highway" approaches) have a place. When decisions need to be made rapidly, it's vital that direct reports follow instructions to the letter. But while supervisors should always have the final say, more inclusive approaches can lead to better outcomes.
Your construction supervisor training should help managers develop participative leadership styles. Morale, retention, and organizational change depend on employee buy-in. Without it, managers lose support, and without support, follow-through is limited (especially in evolving companies).
But when input from direct reports is actively sought—and put to good use—employees feel heard. Loyalty grows, morale improves, and change happens more quickly.
2. Your company and industry have evolved, but your curriculum hasn't
Construction has changed. Projects have grown in size and complexity. New technologies have increased efficiency. And today's employees value different things: While previous generations expected authoritarian or transactional management styles, an increasing number of workers hope to be part of a collaborative process.
Yet many construction site supervisor training programs offer little in the way of new or actionable information. While professional development is valued by the vast majority of employees (particularly younger ones), many efforts are, as executed, a waste of time. In fact, as many as 3 in 4 businesses feel that their programs produce no measurable improvements.
Thriving programs incorporate new findings—both in what's taught and how—to drive results. If your approach to construction supervisor training has grown somewhat dated, you can begin to fix it by asking two questions:
Does my program respond to individual needs? Traditional trainings rely too much on one-way instruction (lectures, videos, and so on). But soft skills are better learned with interactive teaching and ongoing mentorship. Each supervisor begins with a unique set of skills, experiences, and shortcomings. Teaching to those differences can make a world of difference.
Does my program incorporate lessons on generational differences? Building rapport is essential. But as we've written before, older and younger employees view workplaces in remarkably different ways. By recognizing and responding to these viewpoints, supervisors can better motivate employees, increasing loyalty and buy-in.
3. Your construction site supervisor training developed as a series of reactions to failure
Often, training programs change only after catastrophe strikes. A major reform fails. Turnover becomes too costly. Safety incidents become too frequent.
But construction site supervisor training can (and should) prevent problems. Here are some ways in which programs can take a proactive, rather than reactive, role in your business:
Supervisors become role models. Effective organizations communicate their values clearly and help employees act accordingly. Good programs help front-line personnel embody those values as everyday role models—leaders who show employees how to communicate, resolve conflict, and grow in their careers.
Gains are preserved. Communication and rapport-building skills take time to learn. A good program follows up with supervisors on an ongoing basis, reinforcing lessons and addressing points of confusion until changes "stick."
Problems and opportunities become easier to spot. Skilled managers build rapport. And over time, that dialogue can make workers feel comfortable sharing their concerns, exposing gaps in safety, management, and productivity.
Turnover and morale remain steady in difficult times. Change is inevitable. And when it comes, supervisors who communicate with vision and confidence boost front-line workers' morale. Good programs teach techniques to help leaders overcome resistance, teach new skills, and get direct reports "into the groove."
With a bit of help and a few simple fixes, training can drive results
Poor management can prove costly. Inefficiency, rework, and unaddressed safety hazards all have a price. But good training can transform a skilled supervisor into a capable leader—one who builds trust, increases satisfaction, and leverages talent to help construction projects run smoothly.
AEU LEAD is proud to provide supervisors with the training and guidance needed to lead with confidence. For more on how we make construction supervisor training better, please explore our services or contact us.