Aug 26, 2019
Movers and Shakers: Aligning With the Unsung Heroes of Your Company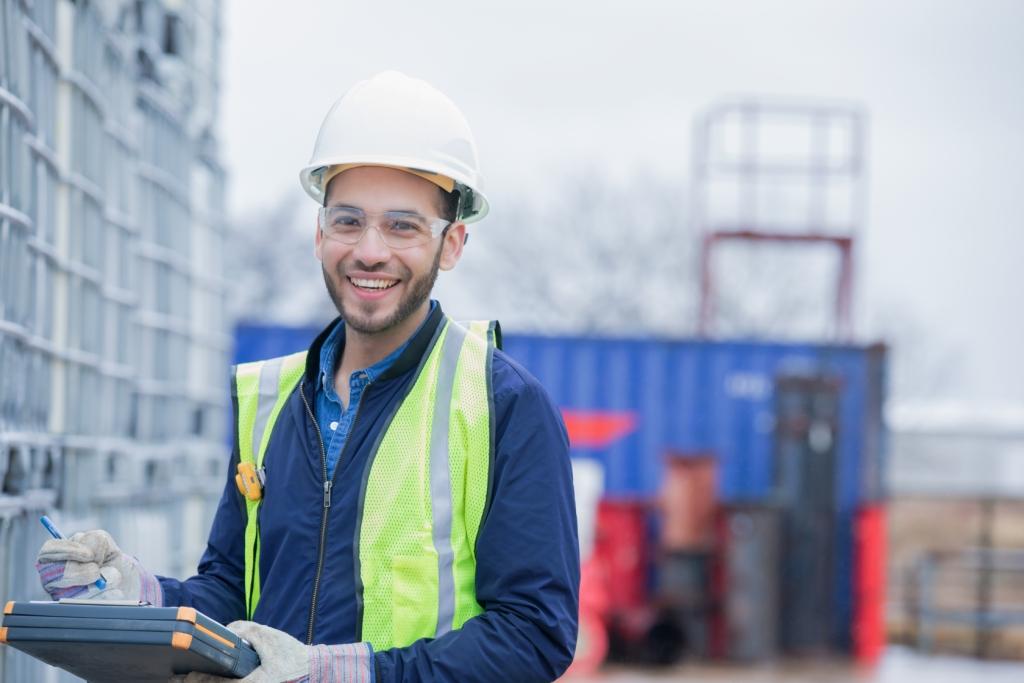 Let's face it: as a supervisor, you have many limitations – not the least of which involves your time and availability. Time constraints limit interactions with employees and result in missed opportunities that can impact safety, quality, and overall job performance. When these circumstances lead to incidents that result in losses, we regroup, shift priorities, and respond with the level of attention and detail warranted.
The sobering reality is that this cycle is repeated often and is a huge source of frustration for many front-line managers. In this article, we discuss the importance of maintaining a healthy balance between proactive measures and reactive responses.
1. Recognize Who Your Allies Are
Within most work environments, be it a manufacturing facility, a construction jobsite, or shipyard, there are select employees that find ways to resourcefully bridge workplace challenges each day. Their actions often occur "in the trenches" in real time, garnering little attention outside the individuals directly involved. The role these folks play is key to the daily flow of business operations. They're an integral part of the culture and are widely respected for what they do – and what they help others do.
As a supervisor, you should harness the support these individuals are able to provide to you as much as possible. While they may not always have a title or the accompanying authority, these field-level leaders have something far more powerful: influence. Building alliances with them will make your job easier and is proactively free up some of your time. The process of doing so is simple and only requires time and effort.
2. Acknowledge the Obvious
When communicating with the employees with whom you want to build alliances, it's important to acknowledge the role they play in daily operations. While many take on the role naturally due to personal values and beliefs, getting recognition from you can carry a lot of weight and will help kick-start your initial discussions. The primary objective of your first interaction is to help the employee better understand what you see in them and connect it to the overall performance of the department or organization.
Examples:
"I know you don't hear it enough, but I want you to thank you for everything you do for the new hires coming into the crew."
"I realize there are a lot of things you do that are above and beyond. Often, they take place without my knowledge and aren't always recognized. I just want to thank you and let you know that it has a huge impact on our performance as a department and as a company."
3. Show Value and Appreciation
While the previous step involves recognizing the employee's actions and their subsequent impact, this step is about showing value and appreciation for the individual. This is a subtle, but important, shift in focus and discussion. The primary objective here is to reflect to the employee their unique traits and characteristics.
Examples:
"I truly appreciate your insight and perspectives and value the experience you have as an electrician."
"Your integrity is recognized by all and your work ethic is a model for others to follow. You have earned the respect of everyone around you and have a great deal of influence with them as a result."
4. Involve Them
Few things convey a message of value and appreciation more than providing an opportunity for input. Asking for thoughts and suggestions on topics you are challenged to resolve opens communication lines, enables collaboration to take place, and builds rapport. These are all basic elements of leadership on the front line. When decisions are ultimately made, the influence of those who you involved in the process will greatly increase the likelihood of integration and subsequent success.
5. Provide Opportunities for Personal Growth and Development
Not everyone aspires to be a manager or supervisor. Many of the employees with whom you engage like working with their hands or tools. However, that doesn't mean they don't want more responsibilities or an opportunity for personal growth and development.
By getting to know the "movers and shakers" better, you are more prepared to create development opportunities that alignment with individual needs and preferences. This in turn drives employee engagement – a critical measure of how these employees feel about their jobs and a first-hand indication of how likely they are to leave or stay.
Look for ways to show your gratitude for everything these employees do. Ask for ideas and suggestions on how you might be able to do so and take every opportunity to demonstrate it.
6. Ask for Their Help
Telling key allies what you need is all that's necessary in most cases. The fact that they have found ways to excel in their positions and stand out within the company's culture are strong indications they already understand how to make things happen (remember, their position of power is solely based on influence – not authority). If you need help with something, telling them how you would – or how they should – achieve it isn't only unnecessary, it could be insulting – so please give this a lot of thought before doing so.
The primary objective is to ensure key allies understand what you need from them. You also want to build enough trust in the relationships that you are able to get out of the way and let them do what they are more than capable of doing. Ultimately, it's about connecting dots and filling in blanks. You can't be in all places at all times and having a network of employees ready, willing, and able to bridge some of the gaps is an invaluable resource you should do everything possible to put in place. Harness the talents of your organization's unsung heroes and reap the benefits sure to follow.