Apr 12, 2021
8 Ways Supervisors Can Have a Huge Impact on Your Safety Program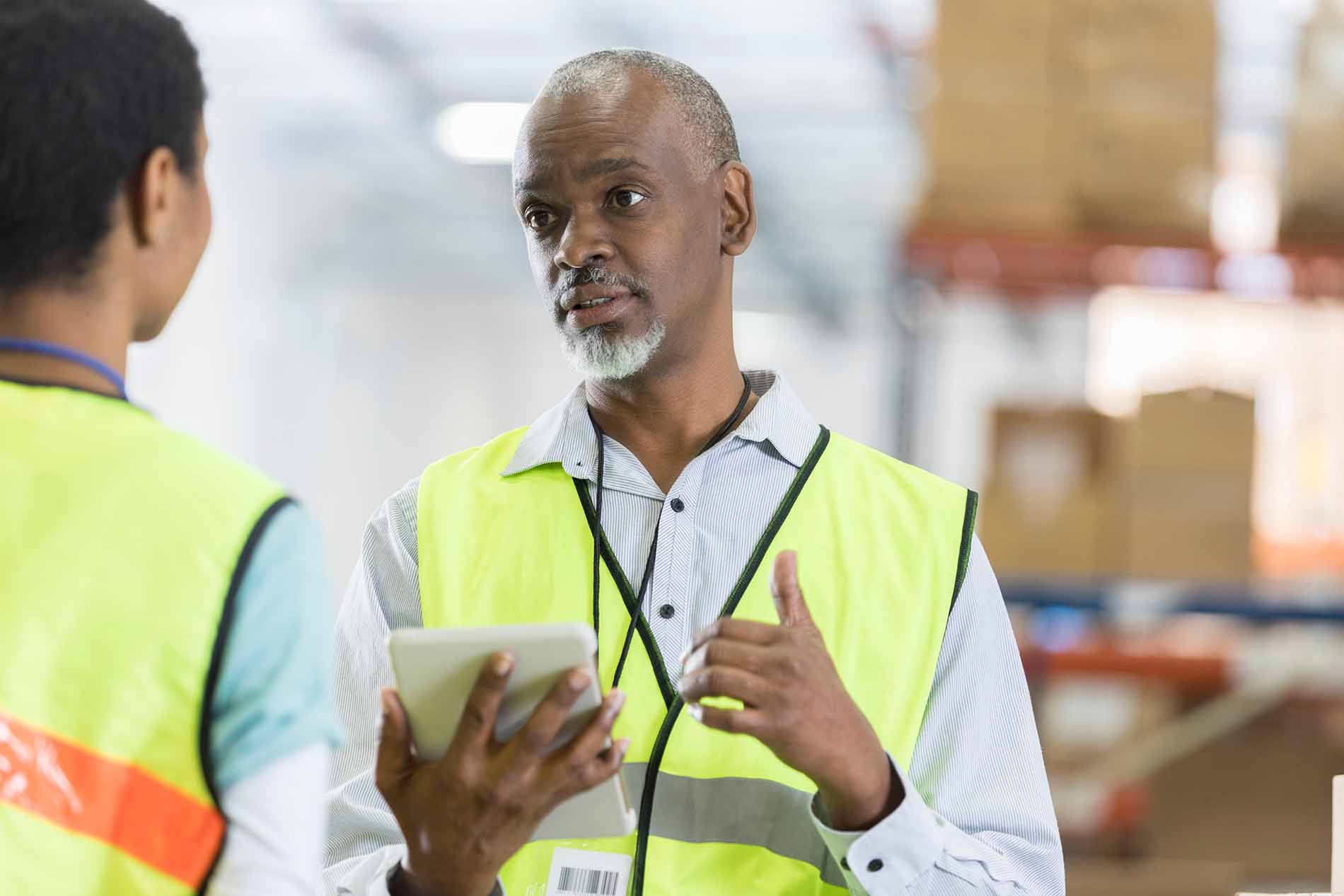 When they see that safety is important to the people who are running the company and making important decisions, it reminds them that safety is a priority and to take safety seriously.
Employees take cues from their direct managers and supervisors as well. These front-line managers are observing safety practices in daily operations, and their direct reports typically take their lead on processes and behaviors.
Thus, it's important that supervisors show their commitment to safety. Here are eight ways that supervisors, managers, foremen and other lead personnel can demonstrate their buy-in to the safety program.
1. Know the safety compliance rules and be able to explain them to workers. Enforce them when necessary.
Supervisors should stop work – and support employees to do the same – when unsafe conditions or at-risk behavior is observed. This will remind employees that unsafe behavior is unacceptable. This can only happen if supervisors are regularly conducting safety observations of the work area. Supervisors should correct the unsafe behavior immediately by coaching employees on a safer alternative. They should also be able to recognize hazards and correct them quickly. It's also important for them to communicate any unsafe behaviors/conditions – and corresponding corrective action – to senior management. Near miss incidents allow supervisors an opportunity to apply lessons learned to future situations.
2. Receive ongoing incident prevention training.

Committing to safety requires ongoing training and education on incident prevention specific to one's industry. Topics that are relevant to supervisors include compliance regulations, supporting safe work cultures for workers, and the effects of incidents on profitability. When a supervisor has a more well-rounded view of the importance of workplace safety, they can more effectively apply it in the field.
3. Conduct safety meetings focused on awareness and education.

Safety meetings led by supervisors are a great way to remind employees of the importance of working safely. They don't have to belong, and there are countless topics that can be covered. AEU's member website has more than 100 toolbox talks, safety bulletins, and other safety awareness materials that can guide the discussion of any safety meeting.
4. Complete or participate in incident investigations.

When supervisors participate in incident investigations, they become more aware of hazards that exist and how to prevent them, including root cause analysis and determining and implementing corrective action.
5. Complete or participate in safety improvement meetings

Supervisors can join safety committees, safety development meetings, and so on to become more involved in the safety program. It will broaden their awareness of safety issues and concerns in the facility which they can communicate to their direct reports.
6. Be involved in training new employees and on-the-job coaching of new employees to work safely.
If a company has a safety training program for new employees, supervisors should be involved in it. Not only will it give them exposure to new employees for rapport-building, but it will also increase their accountability of safety knowledge and practices.
7. Give positive recognition for employees performing the job safely.

Acknowledging good behavior will reinforce it. Employees need to know that they will receive positive attention when they do something right, and negative attention when they do not. If supervisors only acknowledge an employee when they demonstrate unsafe work practices, that fosters a negative relationship between the supervisor and employee.
8. Ensure that all processes, equipment checks, environmental permits and safety briefings are performed prior to beginning work.
Many incidents can be avoided by performing some due diligence on the front-end. Too often injuries are the result of skipping an equipment check or working without the appropriate permits. It is the supervisor's responsibility to ensure that these boxes are checked, and that workers understand the importance of having a safety mindset before they ever pick up a tool.
It is human nature for employees to learn acceptable behavior from their direct managers. From the executive level down to the supervisor level, leading by example should be a non-negotiable skill. This can have an impact not only on safety practices, but also company culture, as these supervisors are demonstrating acceptable interpersonal behavior among staff. A strong company culture usually has a strong safety culture, and that's no coincidence.
Take charge of your safety program with AEU LEAD
Our mission at AEU LEAD is to enable transformation. We're here to help those wanting to transform through the development of soft skills for supervisors and managers. Click here to learn more about our supervisor training and leadership development courses, which can ultimately improve your safety culture. For additional information or to schedule a free assessment, please contact us.
This article was originally published December 9, 2019 in the Longshore Insider from The American Equity Underwriters, Inc.
---
ABOUT THE AUTHOR
John Bloess is a senior loss control manage at The American Equity Underwriters, Inc. From 2007 – 2012, John worked for the Georgia Ports Authority (GPA) as their Corporate Safety and Loss Control Manager where he served as Chairman of several local and regional port-related safety committees. He returned to AEU in 2012. Earlier in his career, John developed a strong background in marine cargo handling during his tenure with a large stevedoring company, where he served as the Southeast Regional Director of Loss Control. John earned his Bachelor of Science degree from Texas State University and is an authorized OSHA Outreach Trainer for the Maritime Industry. He currently serves as Technical Committee Member of the National Maritime Safety Association (NMSA) and is also an active member of the Savannah Propeller Club.